Did you know that Atlanta is home to hundreds of different animals from around the world? You can find them all at Zoo Atlanta in Grant Park, just minutes away from Stonehurst Place! Other zoos pale in comparison to the wonders you can find here. Are you ready to get up close and personal with some iconic members of the animal kingdom?
Meet the Animals at Zoo Atlanta
Lions and tigers and bears, oh my! If you aren't an animal lover now, you will be after a fun-filled day at Zoo Atlanta. Some of the zoo's cutest residents include giant otters, sloths, lemurs, and an adorable red panda named Idgie. Of course, if you're more interest in the reptiles and amphibians, you don't have to go home disappointed. Simply head over to the Scaly Slimy Spectacular building with snakes, crocs, turtles, and more!
Save Plenty of Time for the Pandas
Your visit to Zoo Atlanta isn't complete without seeing the black and white furballs known as giant pandas. Make sure you say hello to Yang Yang and Lun Lun as well as their twins, Ya Lun and Xi Lun. They're the only giant panda twins in the entire United States! You can usually find them lounging in the panda hammock or indulging in some tasty bamboo shoots. If you're unable to make it over to the zoo, you can still see what they're up to with the live Panda Cam!
When Your Stomach Roars
Watching all the animals feast on their favorite foods might stir up some hunger of your own. Luckily, there are several excellent spots to eat within the zoo. Satisfy your pizza cravings with a personal pie from Willie B.'s, see what ingredients are in season at the Nourish Café, or treat yourself to something sweet from Fro-zen. The list goes on!
What to Know Before You Explore
Return to the Luxury of Stonehurst Place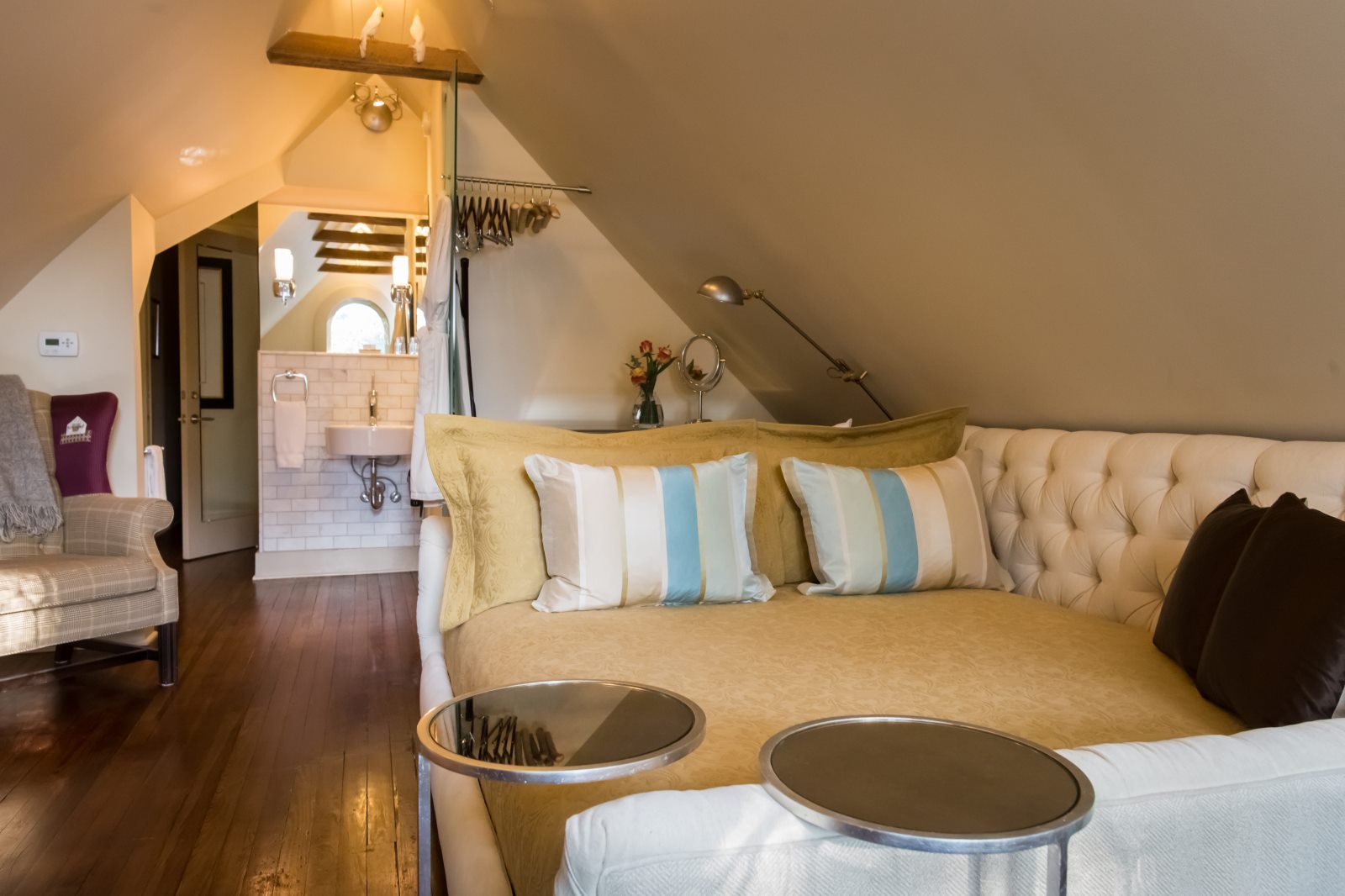 After a full day of walking throughout Zoo Atlanta, recharge with a relaxing evening at Stonehurst Place. Our award-winning inn is in the heart of Midtown Atlanta and features beautiful décor, elegant accommodations, and personalized service to make sure your stay is above and beyond expectations. We're always happy to offer recommendations for things to do, give you a tour of our historic inn, and even customize our gourmet breakfasts based on your preferences and dietary restrictions. The guest experience at Stonehurst Place is unparalleled! Book your stay today!