There aren't many places that encompass the same number of unique attractions that Atlanta does. For history buffs, art lovers, and curious minds, Atlanta's museums provide endless entertainment. They are fantastic year-round destinations and often feature rotating exhibits, so each visit is different! Start filling up your itinerary with some of our favorites. You can also explore our free Travel Guide for more ideas and vacation planning tips!
Explore Unique Artifacts and Exhibits at These Atlanta Museums
Atlanta History Center
On a list of the best museums in Atlanta, we can't leave out the Atlanta History Center. Admission prices are reasonable, and you get access to much more than your typical museum. Marvel at award-winning exhibits, a 1920s mansion, a farmhouse dating back to the mid-19th century, and more. There's no shortage of history in this 33-acre space. Admission to the Margaret Mitchell House, one of Atlanta's most visited landmarks, is included with your ticket!
Fernbank Museum of Natural History
Over by Candler Park, just 15 minutes from our bed and breakfast, you can explore a wide variety of plant and animal life. At Fernbank Museum of Natural History, some of the animals you may encounter have been extinct for millions of years! View dinosaur fossils for a glimpse into the past, photographs and jewelry from global civilizations, and even beautiful outdoor displays. Visit this 25-year-old museum and learn something new about our planet!
High Museum of Art
If you want to tap into your creative side, head over to the High Museum of Art. As part of the Woodruff Arts Center, this museum celebrates the work of artists from around the world. You can take guided tours and listen to different perspectives on each piece, or explore on your own. Photography is allowed, so you're free to snap pictures and share your experience with friends. Take a look at their current exhibitions and see what's in store for you here!
Museum of Design Atlanta
Make it an entire day of artistic appreciation by visiting the Museum of Design Atlanta! It's just a short walk from the High Museum of Art and filled with unique designs, from sculptures to architecture and even instruments. You never know what to expect at MODA, but one thing is for sure — the displays will fascinate you and open your eyes to brand new perspectives in art.
To see even more artwork, we encourage you to support talented local artists at Atlanta's art galleries!
Center for Civil and Human Rights
For just $20, you can take a deep dive into the long history of civil activism around the world. Explore the Center for Civil and Human Rights and learn how historical figures have made the world a better place. You can also discover global movements happening today. This museum inspires visitors through compelling stories, significant artifacts, and meaningful artwork. Afterward, feel free to ponder your thoughts during a scenic walk at Centennial Olympic Park nearby.
Return to Stonehurst Place for More Artwork and History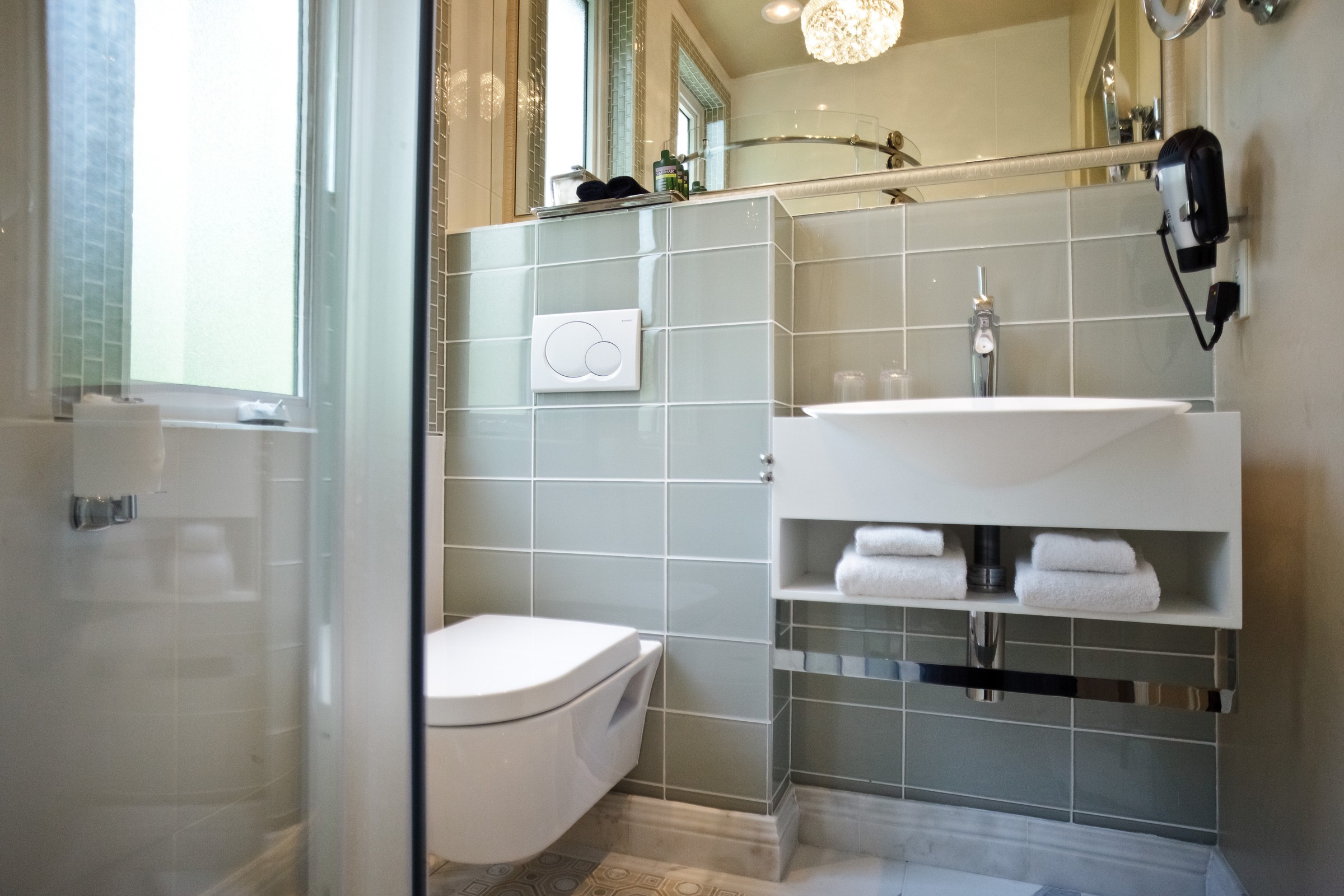 Our Midtown Atlanta bed and breakfast, voted one of the South's Best Inns in 2018, dates back to 1896 and is on the National Register of Historic Places. Today, you can enjoy many of the original details as well as modern amenities and sophisticated decor, like museum-quality artwork. We even offer several specials and packages to explore more of our magnificent city and save money while doing it!
All of our uniquely-designed guest rooms inspire a sense of relaxation and elegance as you settle in for the evening. One of these incredible rooms at Stonehurst Place is The Farnsworth. Stretch out on your queen-size bed dressed in luxury linens, enjoy marble flooring and a heated towel rack in the bathroom, and wake up each morning to a gourmet breakfast. No matter what brings you to Atlanta, make the most of it by reserving a room at Stonehurst Place. Check our availability and experience it all!
Do you need help planning your trip? We're happy to assist! Look at our free, digital Travel Guide to find insider information on where to go and what to see in Atlanta!