There's a reason we call it "Hotlanta!" When temperatures start to rise and humidity levels increase, it can be tempting to stay inside all summer long. In a city as electric as Atlanta, however, it's a shame to hide from the heat! There are lots of entertaining ways to explore the city without overheating. Slap on some sunscreen, and dive into five of the greatest ways to soak up the sunshine and stay cool this summer in A-Town.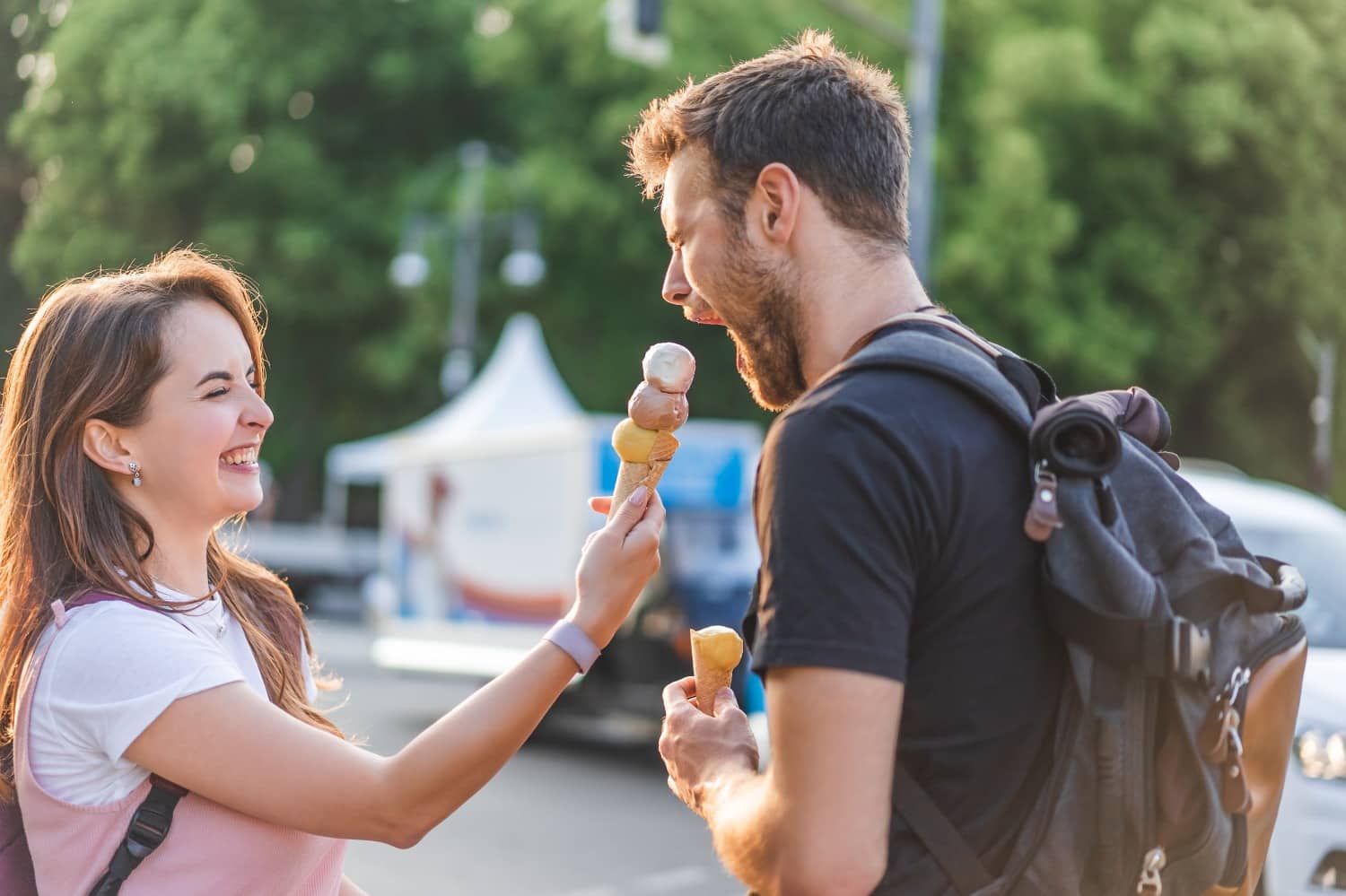 1. Enjoy a Frosty Treat
There's nothing more nostalgic than buying an ice cream cone on a hot summer day. Bonus points if you pay with cash. No matter where you are in the city, there are delicious, high-quality frozen treats to enjoy. Located near Woodruff Park, Mocha Pops is a Black-owned business serving refreshing, tasty popsicles. Try the unique Mango Ginger pop or the classic Mocha flavor for a midday pick-me-up. If you are craving a classic cone, head to East Atlanta and Morelli's Ice Cream. This local establishment was named America's 4th best ice cream shop by Bon Appétit Magazine in 2009, and continues to deliver delectable, rich desserts.
If you visit any of our favorite summer Atlanta spots, tag us in your photo on Instagram @StonehurstPlace!
2. Try Out Cold Therapy
What's cooler than being cool? Cryotherapy! Icebox Therapy in Midtown provides cryotherapy, cryobeauty, and other therapeutic treatments to improve wellness. With benefits related to pain management, beauty and athletic recovery, cryotherapy is a great option for people seeking relief. The process takes about 3 minutes, in which participants are exposed to incredibly low temperatures ranging from -200°F to -256°F. For those who aren't quite ready to take the plunge, Icebox's CryoFacials will leave you refreshed and rejuvenated.
3. Conquer a Waterfall Hike
On a sizzling summer day, drive a few miles outside the Big Peach to explore peaceful falls. Travel to Cascade Springs Nature Preserve, just 10 miles from Stonehurst Place, to see the gorgeous Cascade Springs waterfall. Take the 1.9-mile round trip trail to explore the natural beauty of the area, which has historic roots from the Civil War Battle of Utoy Creek. In addition, located about 20 miles north, Vickery Creek Falls at Roswell Mill is a manmade cascade but is just as stunning as a natural waterfall. There, a 4.7-mile round trip trail takes hikers past Civil War mill ruins, over a covered bridge, and to a majestic, spillway dam waterfall. Ask your Innkeeper Grace about the tastiest place to grab a picnic lunch to eat in front of the falls!
More interested in a relaxing spa day than a hike? Enjoy ultimate relaxation with an indulgent massage in-room at Stonehurst Place, or utilize our exclusive partnership with the W Hotel Atlanta to swim in luxury. Stonehurst Place guests receive 20% off on all spa treatments with complimentary use of the pool, gym, sauna and steam room.
4. Explore Indoors
While the sunshine is great, there are also plenty of awesome air-conditioned things to do in Atlanta. Soak in art and culture at some of our favorite museums, such as High Museum of Art or The National Center for Civil and Human Rights. Some other notable options include the World of Coca-Cola and the College Football Hall of Fame. In addition, the Georgia Aquarium is consistently rated as one of the top attractions in the state, and is an incredible place to spend the day for adults and kids alike. If you prefer to drop your hard-earned cash on clothes instead of museums, peruse the unique shops at Ponce City Market. Located less than two miles from Stonehurst Place, Ponce City Market has stores, restaurants and exciting attractions on the roof. Check out our page with more things to do in Atlanta.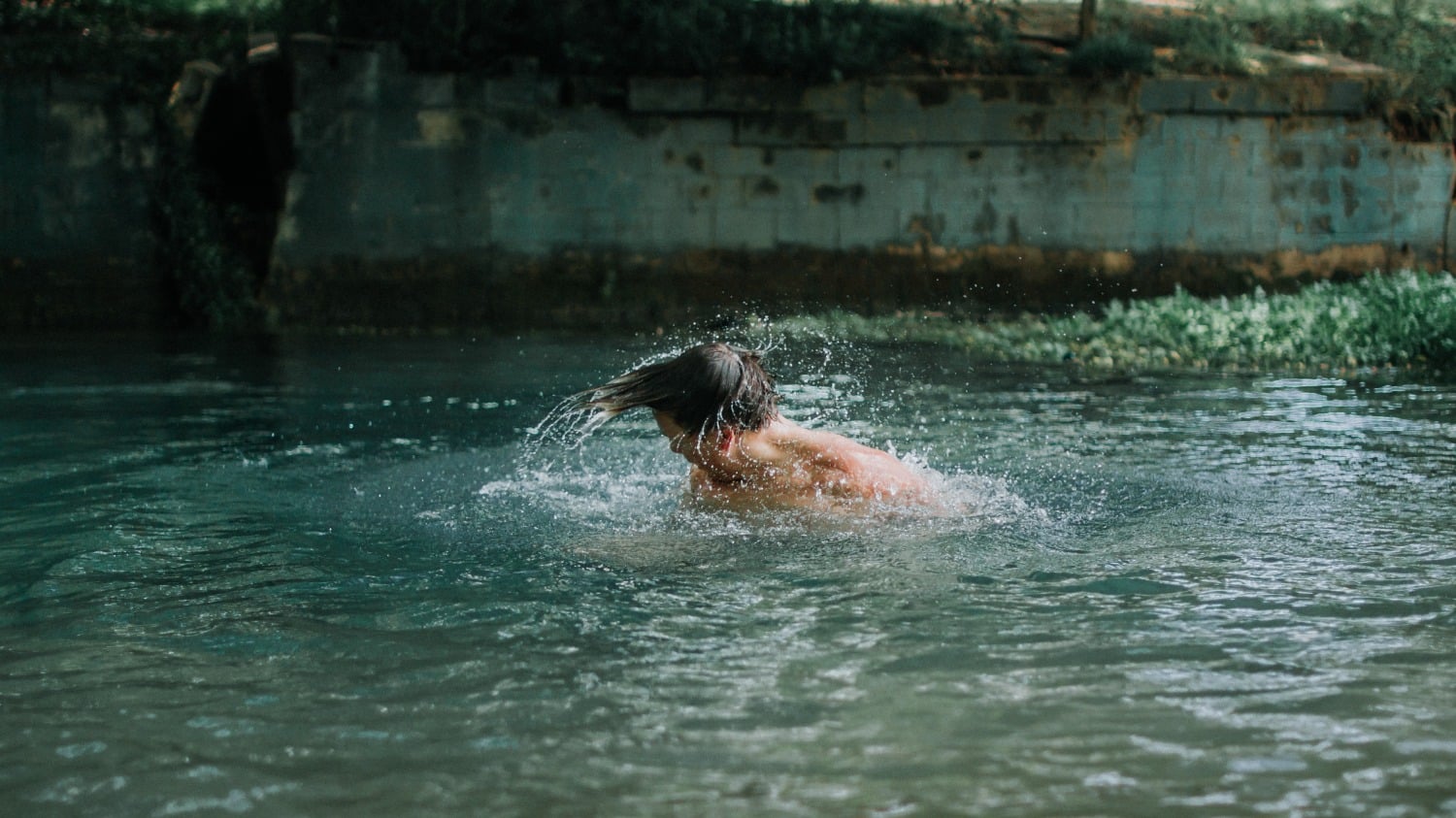 5. Splash Around
Another refreshing way to cool off is to take a dip in natural swimming holes. About 16 miles away, Sope Creek Park is a popular destination for locals who love to splash around in the boulder-filled waters. Hike for about one mile past the ruins of a historic mill to reach the cool, fresh water. Moreover, Sweetwater Creek State Park in Lithia Springs is regarded as one of the most outstanding natural swimming holes in the state. Follow the Red Trail along the scenic creek, and swim in the water downstream from the ruins. These picturesque watering holes will have you wishing summer could last forever.
After a day of cool adventures in Atlanta, return to your luxurious room at Stonehurst Place. Enjoy gourmet breakfast each morning, admire gallery-quality fine art and walk to nearby attractions and restaurants. Located in the lush, green Midtown Garden District, Stonehurst Place offers upscale, boutique hotel-style decor and amenities in the comfort of a B&B. Pick your perfect package today!